Part 2: Frog behavior and cultural significance to people
Let's learn more about frogs!
Frogs come in a wide range of sizes, from tiny species less than 0.3 inches (8 mm) long that live in leaf litter in the rainforest …
… to the giant Goliath frog, which can grow to 13 inches (32 cm) long and weigh up to 7.2 pounds (3.25 kg).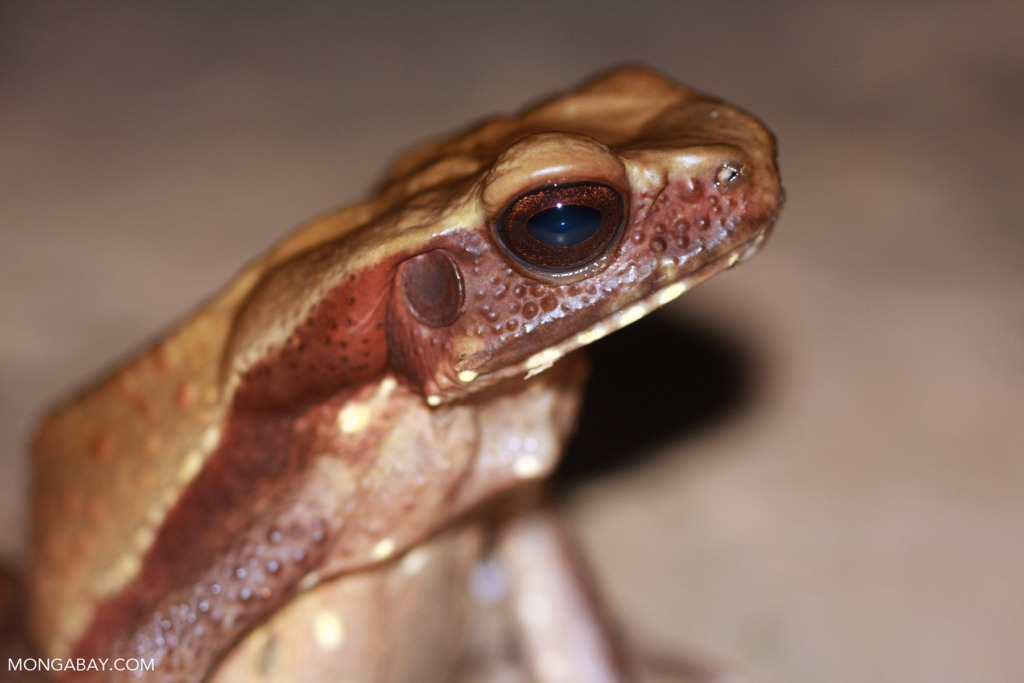 Frogs are carnivorous. Most eat insects and other invertebrates.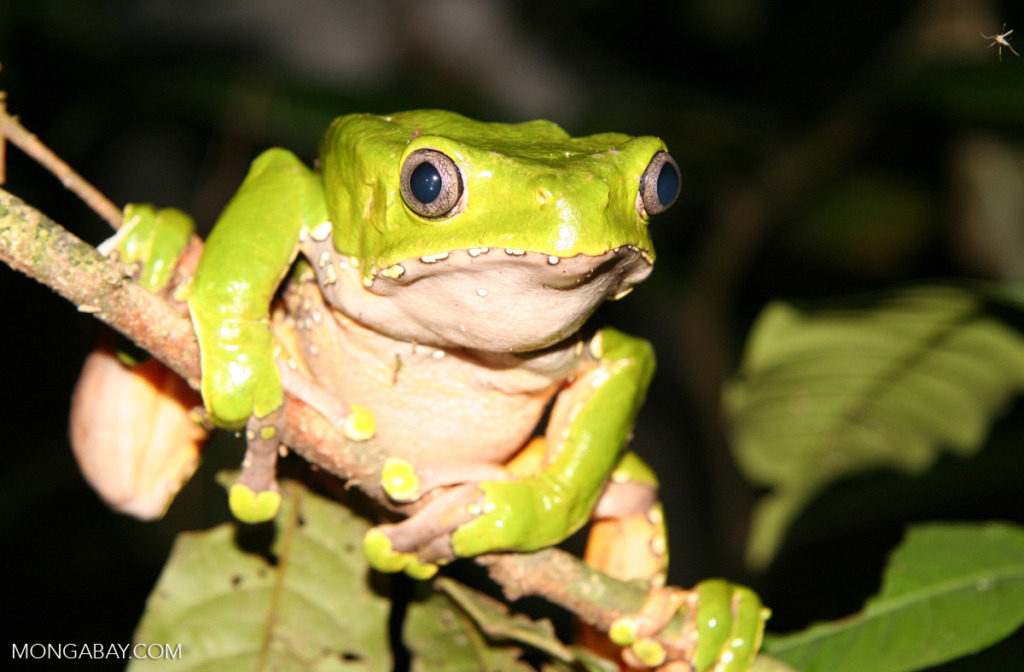 However larger frogs, like cane toads or the bullfrog, may eat other frogs, lizards, fish, and even small mammals.
Frogs are eaten by a wide range of other animals, making them an important part of the food web.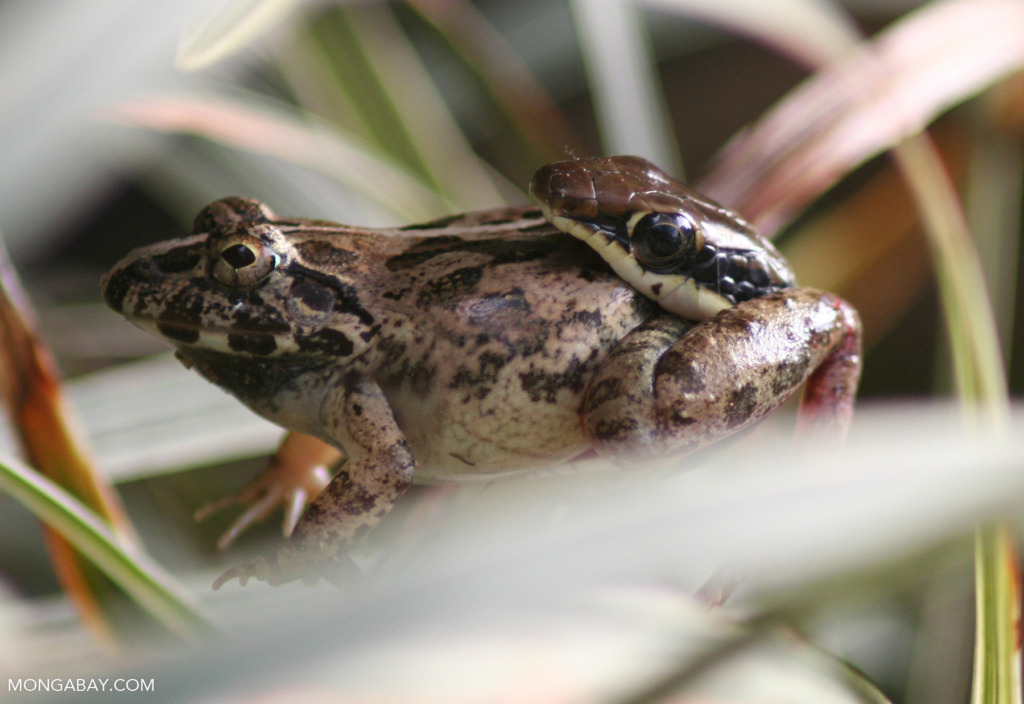 Frogs are even eaten by people.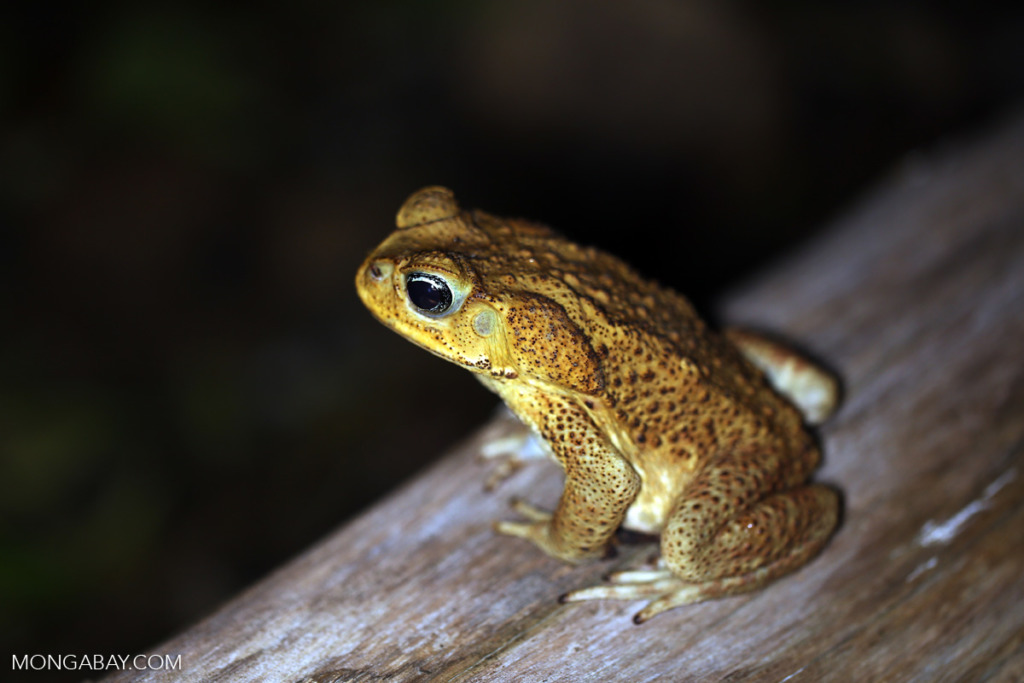 In some cultures, frogs are valued beyond food as religious symbols.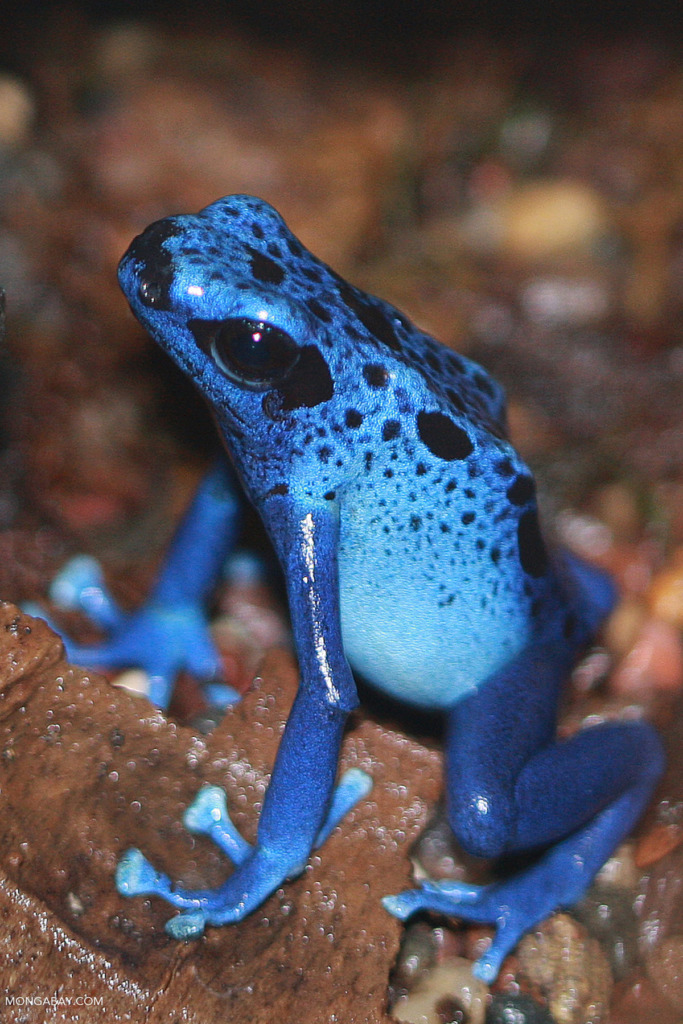 Frogs typically communicate by vocalizations. These calls are highly diverse across species.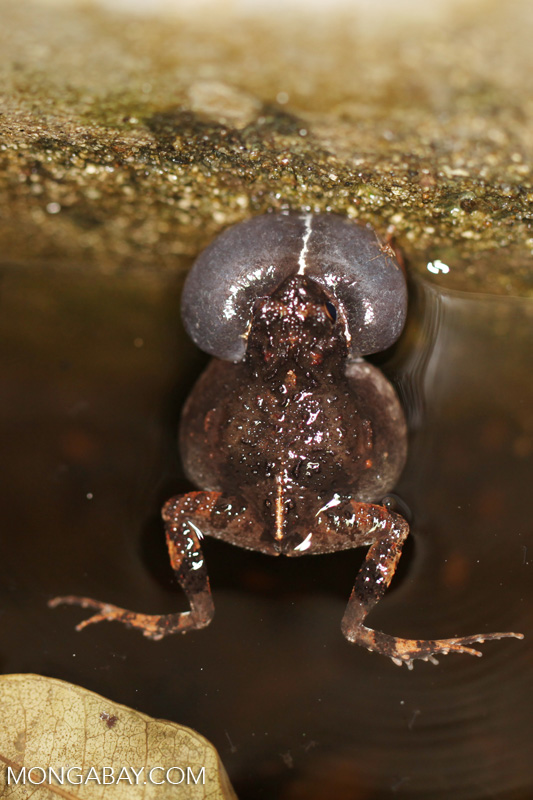 Frog use their calls to attract mates, defend their territories, and scare away predators.
Frogs have different strategies to protect themselves from predators.
Some frog species rely on camouflage, disguising themselves as leaves, to hide from predators.
Other frogs take the opposite approach, advertising their toxicity or bad taste with bright warning coloration.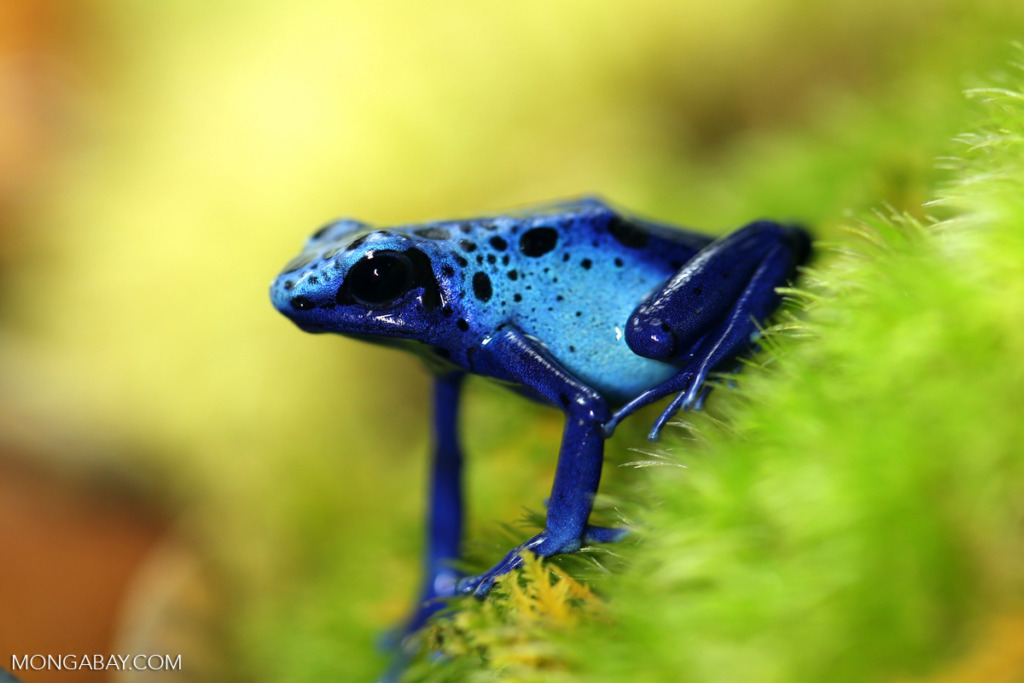 Poison dart frogs are the best example of warning coloration.
These brightly colored frogs derived their toxicity from the ants and other invertebrates they eat.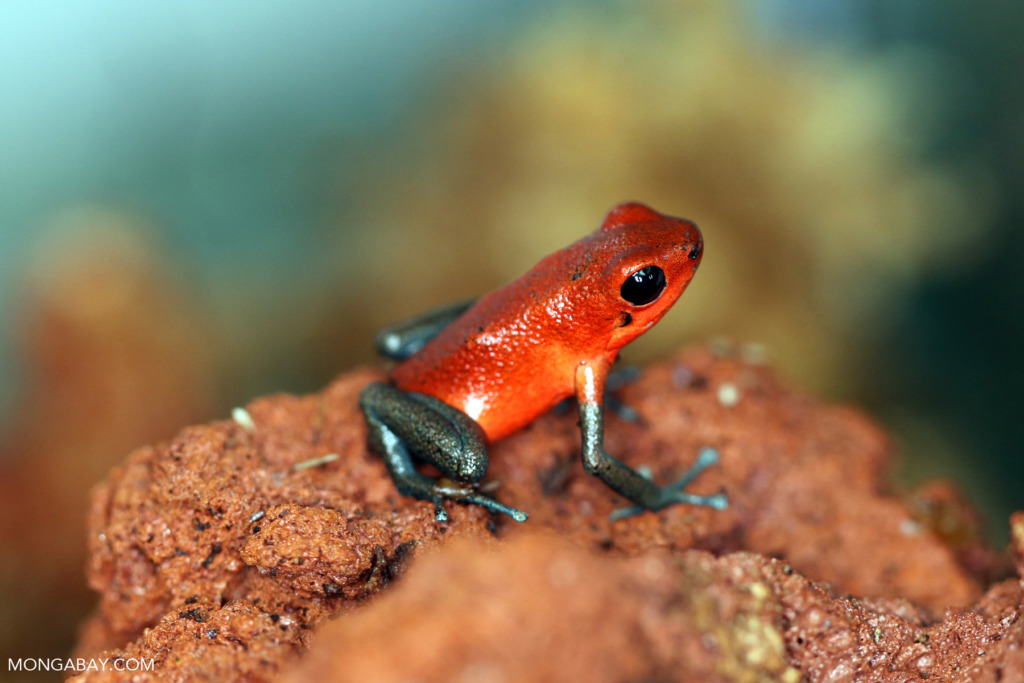 Poison dart frogs are found widely in the Americas. Some frogs in Madagascar take a similar approach.
While the bioactive skin molecules that protect many frog species can be toxic, some have been used to create medicines.
The giant monkey frog (Phyllomedusa bicolor) is known for its mind-altering skin secretions. Shamans in the Amazon rain forest have used this species in hunting rituals.
Author and photographer: Rhett A. Butler