Connecting kids (and their adults) with nature and conservation
At Mongabay Kids, our mission is to inspire all kids (and their adults) to explore, celebrate, and conserve plants, animals, and ecosystems, wherever nature happens.
Here are some things you can do on our website:
explore animals, plants, and ecosystems that you never imagined existed

celebrate your favorite animals and plants with art and science projects

learn how to conserve the animals and plants you love, in your local area and in far-off places

meet adults and kids from around the world who are caring for our environment
Mongabay is a nonprofit organization. We aim to provide high quality, engaging, and inspirational educational content for kids (ages 6-14) around the world. We aim to help kids (and their adults) participate in caring for our shared biodiversity.
Meet our team!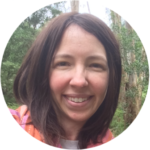 megan [at] mongabay.com
Megan is an ecologist, illustrator and environmental educator who loves to share the wonder of nature with young people and inspire future conservationists. Megan has a PhD in Ecology, Evolution & Behavior from the University of Minnesota for research on giraffe ecology in Tanzania. She lives in Australia, where she enjoys massive trees, noisy birds, hiking, gardening, and learning new things.
david.brown [at] mongabay.com
David Brown is a biologist and environmental educator. He has researched giraffe population genetics, and along with his colleagues discovered that many of the giraffe subspecies in the wild may be distinct species. David has written for National Geographic Kids, Highlights, and Mongabay.com.

Partners