Mongabay is a nonprofit environmental science and conservation news platform that produces original reporting in English, Indonesian, Spanish, French, Hindi, and Brazilian Portuguese.
Mongabay's education initiative aims to provide high quality, engaging, and inspirational nature & conservation media for kids (ages 6-14) around the world.
At Mongabay Kids, our mission is to inspire all kids (and their adults) to explore, celebrate, and conserve plants, animals, and ecosystems, wherever nature happens.
On the Mongabay Kids website you can:
explore animals, plants, and ecosystems that you never imagined existed

celebrate your favorite animals and plants with art and science projects

learn how to conserve the animals and plants you love, in your local area and in far-off places

meet adults and kids from around the world who are caring for our environment
Meet our team!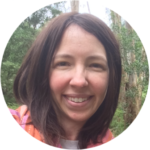 Megan Strauss, Editor 
Megan is an ecologist, illustrator, and environmental educator with a passion for conservation. Megan has a PhD in Ecology, Evolution, & Behavior from the University of Minnesota for research on giraffe ecology in Tanzania. She lives in Australia, where she enjoys massive trees, noisy birds, hiking, gardening, and learning new things.
contact: megan [at] mongabay.com
David Brown, Editor
David is a biologist and environmental educator. He has researched giraffe population genetics, and along with his colleagues discovered that many of the giraffe subspecies in the wild may be distinct species. David has written for National Geographic Kids, Highlights, and Mongabay.com.
contact: david.brown [at] mongabay.com
Romi Castagnino, Host of Candid Animal Cam
Romi Castagnino is Associate Digital Editor & Host for Mongabay. Romi is a Peruvian conservation biologist and wildlife photographer based in Australia. She has conducted research in the Amazon Rainforest and tropical montane cloud forests of Peru using camera traps to study carnivore conservation. Driven by her passion for wildlife ecology, she founded Neofelis Films, a video production company focused on science communication, natural history and conservation documentaries.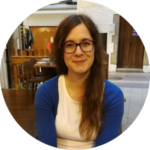 María Ángeles Salazar Rustarazo, Program and Translation Specialist, Mongabay
María Ángeles lives in Spain. She started translating for Mongabay in 2013 after finishing her postgraduate studies. Maria offers support and guidance in the development of different programs, including Mongabay's translation and internship programs. She also illustrates for Mongabay Kids. Before joining the team, she worked as a freelance translator and volunteered her time translating for different non-profits. She wants to contribute to make the world a better place to live in with her work.

We'd like to acknowledge the following partners: