What do iguanas do all day? Let's explore the lives of these awesome lizards.
Iguanas climb trees …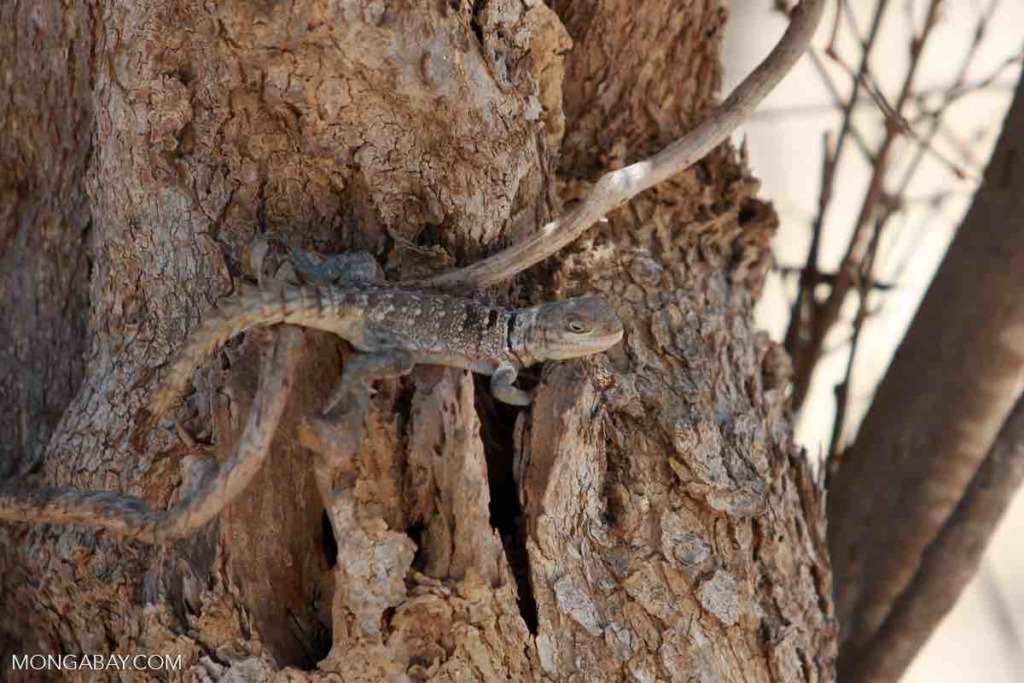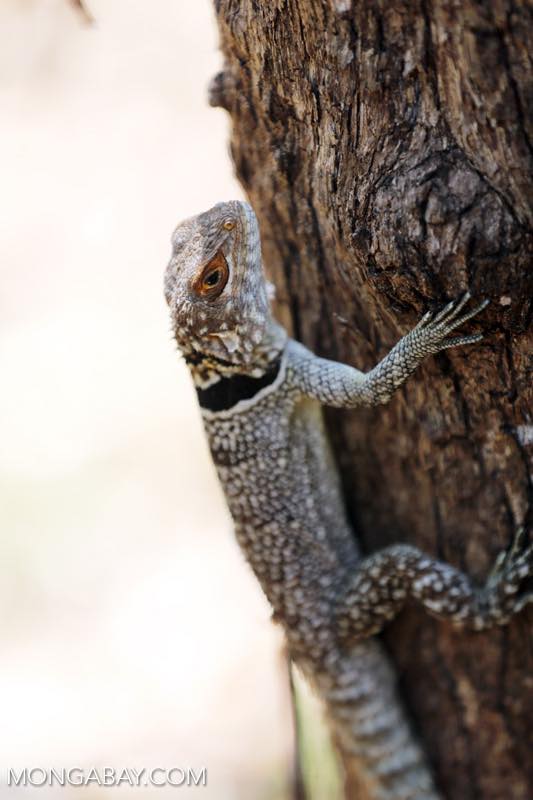 Marine iguanas, you guessed it, swim in the sea …
Other iguanas sometimes swim, too …
Iguanas eat, of course! Marine iguanas eat algae. Other iguanas love to eat leaves, and sometimes flowers and fruit …
Iguanas like to hang out with other iguanas …
Sometimes male iguanas fight …
And sometimes iguanas just rest and relax in the sun …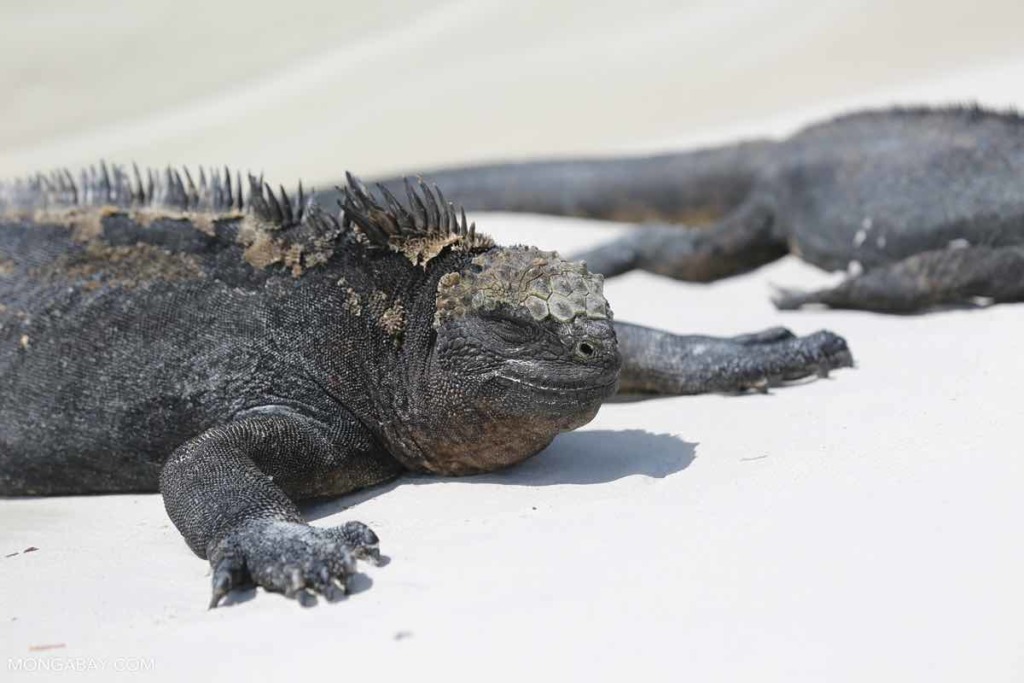 But whatever they might be doing, they look cool doing it!
*All images by Rhett A. Butler
Love iguanas? What can you do to help wild iguanas?
Iguanas, like all animals, are important parts of the ecosystems where they live. For example, iguanas help disperse plant seeds, which can then grow into new plants.
Become aware! Learn more about iguanas at your library or on the Internet and share what you've learned with friends and family. Did you know? September 8 each year is Iguana Awareness Day!
Another thing you can do is research wild iguana conservation projects and support their work. The International Iguana Foundation is one group working to research and conserve wild iguanas. Check out this video about some of their work supporting iguana conservation in Jamaica:
It is important to keep wild iguanas wild! Don't handle wild iguanas. It is bad for the animals and it can be dangerous for you as well.
Be a responsible pet owner: Sometimes iguanas and other lizards are taken from the wild to sell as pets. This can be bad for these species and can put them at risk of extinction. It is important to think ahead before getting a pet. Make sure that pets you buy are bred responsibly in captivity, not taken from the wild.
Iguanas can grow large and become hard to care for. If you have a pet iguana, remember that It is never okay to release a pet that you can't care for into the wild. Iguanas released into the wild can become a pest or an invasive species. If an iguana is introduced into an area where it doesn't belong, it might damage vegetation or cause problems for other lizards or animals that live in that area.
Check out these Mongabay.com stories on iguanas:
(For readers in Grades 5+)
https://news.mongabay.com/2012/09/green-iguana-on-pink-flowers/
https://news.mongabay.com/2012/01/animal-picture-of-the-day-dueling-green-iguanas/
https://news.mongabay.com/2013/08/the-iguana-man-saving-the-reptilian-kings-of-the-bahamas/