Weevil? Hmmm. Yuck, you might be thinking?!
Well, how about this little creature? Meet the spectacular Schoenherr's blue, a shiny, multi-colored weevil found in New Guinea: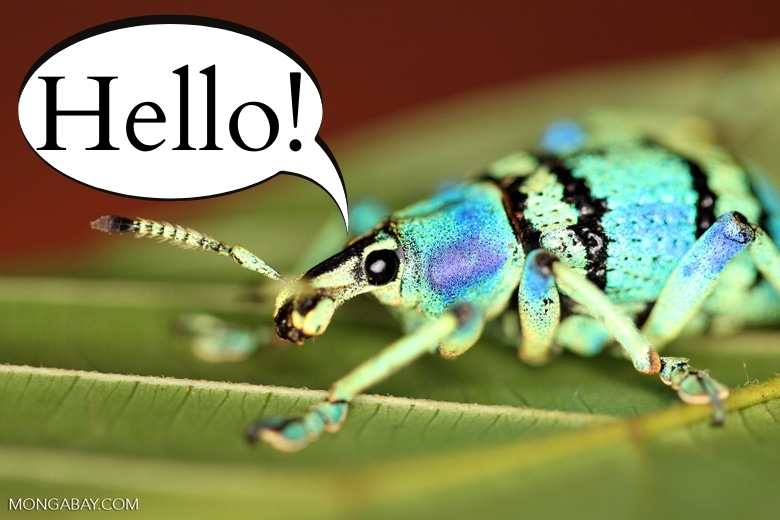 Udo Schmidt from Deutschland, CC BY-SA 2.0 https://creativecommons.org/licenses/by-sa/2.0, via Wikimedia Commons
We told you it was a beaut!
New Guinea is a large island located off the north coast of Australia:
By Rei-artur CC BY-SA 2.5 https://creativecommons.org/licenses/by-sa/2.5, via Wikimedia Commons
A few weevil facts!
Weevils are a very large group of beetles. There are over 80,000 species of true weevils belonging to the Curculionidae family.
Weevils have long snouts.
Weevils are herbivores that feed on plant matter.
Weevils can sometimes be a pest. Some species like to munch on our crops. Some weevils raid the flour or rice in our pantry.
Color your own Schoenherr's blue!
Extension:
Go on a fact-finding mission! Do some research about weevils. Are there any weevil species where you live? Create a poster to go with your Schoenherr's blue coloring page. Share with family, friends, and classmates!