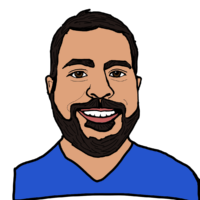 Nayer Youakim, our cat enthusiast, shares notes of his adventures traveling the world in search of some fantastic felids.
Meet the kodkod, or güiña:
Photo credit: Mauro Tammone, CC BY 3.0 <https://creativecommons.org/licenses/by/3.0>, via Wikimedia Commons
Common names: kodkod/güiña
Scientific name: Leopardus guigna
Conservation status: Vulnerable (IUCN Red List)
The kodkod is one of the world's smallest cats. It lives only in the southern part of South America, almost entirely within Chile.
These small, fluffy-looking, spotted cats are usually brown, but they can also be black – a more commonly-seen trait than in many other cat species.
I went to the island of Gran Chiloé in Southern Chile, to try and find one. The island is a good place to see a variety of rare or endemic* animals from this part of the world, and the kodkod was at the top of my target list.
© Nayer Youakim
*Endemic: An endemic species is a native species that is restricted to a a defined area, like an island, region, state, or country. For more information on endemic species, visit: https://en.wikipedia.org/wiki/Endemism
Where kodkods live:
Chile, in South America:
Unfortunately, I visited in the middle of winter, when it seems the cats are very rarely seen. On the morning of my first full day it rained so heavily that I spent my time calling around asking tour operators, guides and farmers whether they could help identify a reliable spot to find one.
The news wasn't encouraging. The most recent sighting anyone reported was four years ago, and almost everyone warned me that they're considered a pest by farmers on the island (indeed, most of the sightings were of a kodkod eating a freshly-killed chicken).
One person reported several sightings over a couple of months in summer a few years back, so I thought I'd explore the area he mentioned. So as soon as the rain settled, I drove my rental car out to a beautiful spot where sand dunes hide a hidden lake and forest behind it.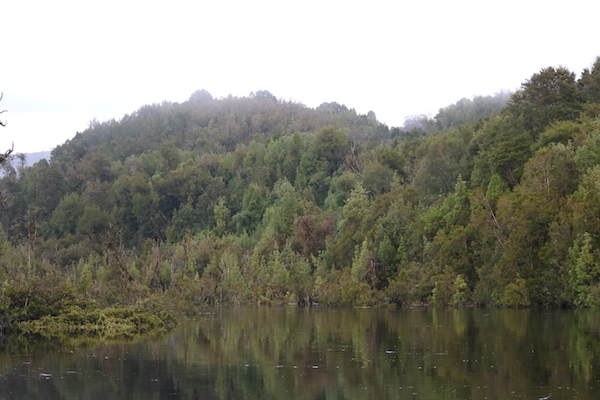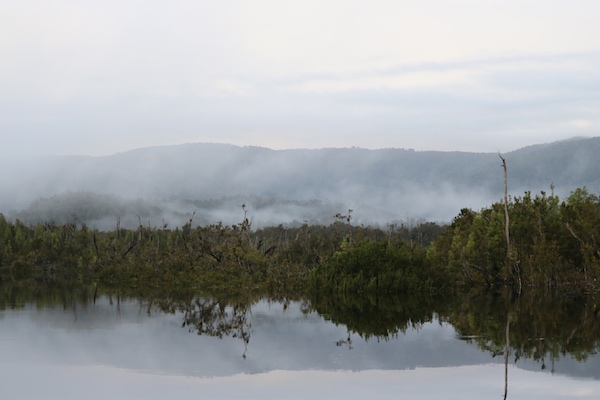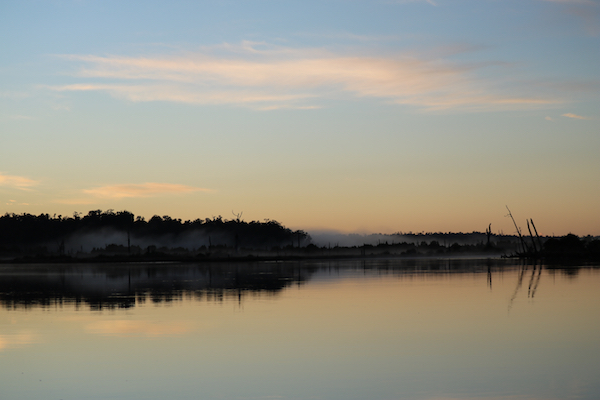 Photographs © Nayer Youakim
The car got stuck on the sand track, and after what felt like hours, a friendly farmer named Pedro kindly managed to pull me out. Of course I took the opportunity to ask him about kodkods – he told me they see plenty in the summer, and they're such a pest that all farmers keep pet dogs to protect their chickens from the small cats! He told me that they come down from the forest I was heading to.
It was starting to get dark so I couldn't trek across the dunes that evening, but I started to make plans for the next day. It was good to get some hope after a disappointing morning, but I was still praying for a good and easy sighting of the cats!
Then, on the drive back along winding roads, I saw something crossing the road just beyond my headlights. It was a kodkod! I could make out its outline perfectly, but only got a rapid view. By the time I'd run out of the car, it was long gone.
As I drove back I started second-guessing myself, wondering if it could have been anything else – there are lots of domestic cats around, for instance, but nothing else fit that size, speed and motion. I checked online video footage of a kodkod running on my return which fit perfectly with what I saw.
During my trip I spent a few more days looking around, setting camera traps and hiking in kodkod habitat, but I didn't get another glimpse. I'll need to get back to Chiloé to get a better sighting and take some photos!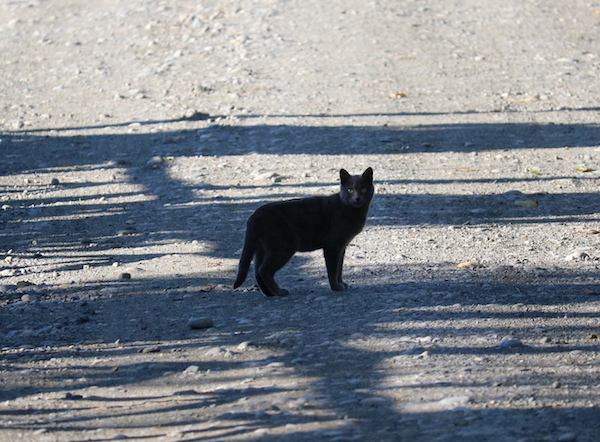 © Nayer Youakim
Learn more about the kodkod:
*Mongabay Kids is not responsible for the content of external sites.