By Mary Dagg, Anne Innis Dagg Foundation
Giraffe numbers have declined significantly from the impact of people. People have been hunting them for their bones, skin and meat.
Here are three ways you can help:
1. Tell your family, friends and schoolmates to never buy anything made of giraffe parts. And check the label on the products you buy.
Giraffe skins are used for boots, belts, purses, shoes, book covers, etc.
Prepare a presentation for school to let your classmates know.
2. Help to change the laws to prevent giraffe parts from being imported into the country where you live.
If you live in the USA, you can help within your state. The USA is one of the biggest importers of giraffe parts in the world. Over 40,000 giraffe parts have been imported within the last ten years.
The states of New York and Illinois have laws that prevent the importation of giraffe parts and other endangered species – yeah!
Washington DC and New Jersey prevent importation of ivory from elephants but not giraffe parts.
There are a total of 12 states that have some reference to wildlife trafficking. We need the legislation amended to include giraffe parts.
Please email Mary Dagg – [email protected]. She will help you work with the lawmakers in your state.
If you live outside of the USA, European and Asian countries import giraffe parts too (sometimes for decoration and status symbols). We need your help to stop this!
Please email [email protected] to find out what we can do for the country that you live in.
3. Visit Africa and become an advocate
If you are able, visit an African country to see giraffes in the wild. This will be an amazing experience but also help the local economy by providing jobs for the tourism industry.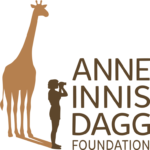 *Mongabay Kids is not responsible for the content of external websites.