Solve It! for Kids is the science podcast for curious and creative kids & their families.
In advance of Giraffe Week celebrations on Mongabay Kids, we asked co-hosts Jennifer Swanson and Jeff Gonyea about the series and about their favorite animal-themed episodes.
We are pleased to feature giraffe-themed podcasts from Solve It! in the Mongabay Kids Giraffe Spot.
Jennifer Swanson
Jeff Gonyea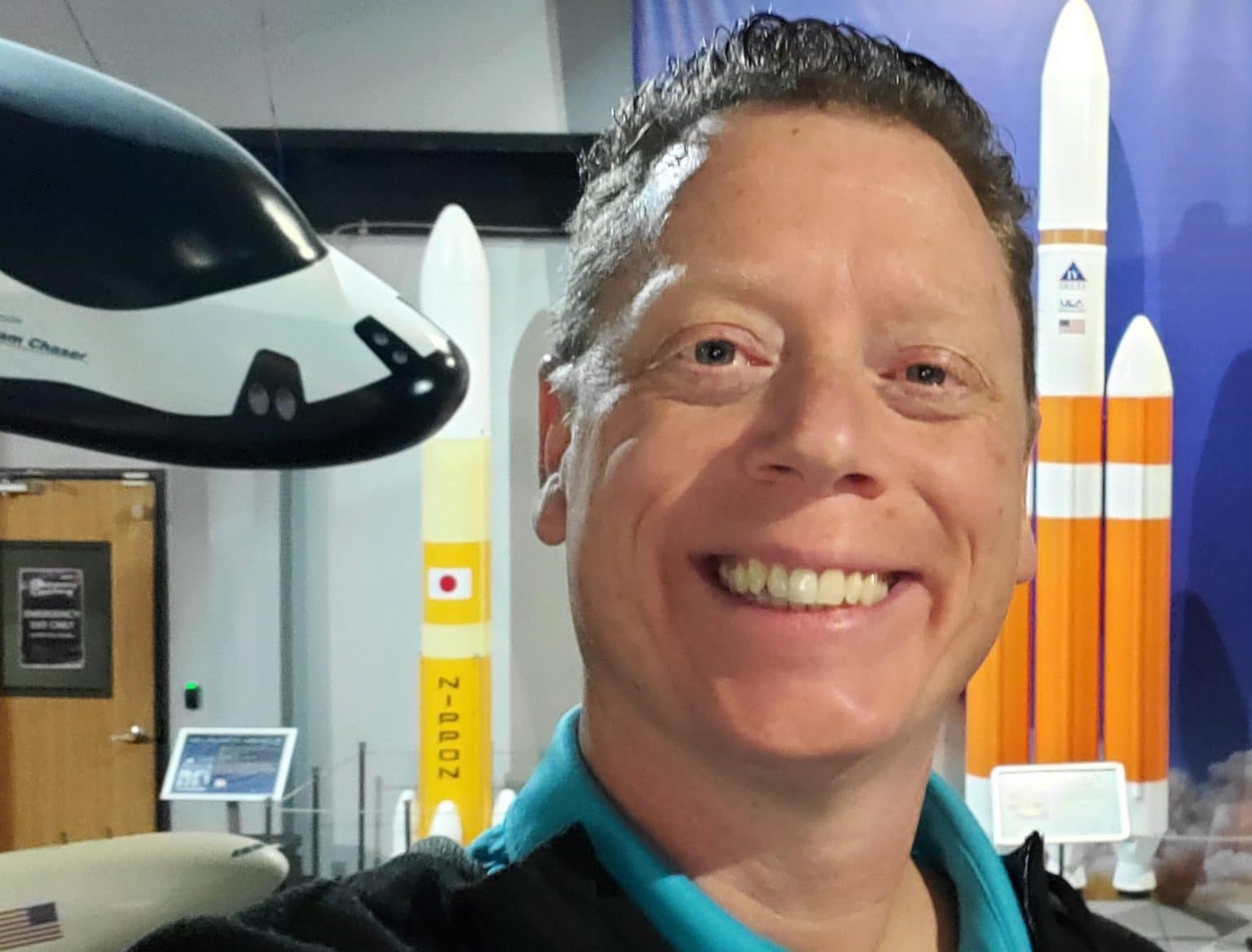 Interview with Solve It! co-hosts
Mongabay Kids: Jennifer, you have written lots of great science books for kids. If you were a kid who wanted to write science books (about giraffes, for example), where would you start?
Jennifer: Head to the library! The first thing you need to do if you want to write about something, say, giraffes is to learn all you can about them. Read a bunch of books about them and make notes about facts you think are interesting. If you find it interesting, your readers probably will, too.
Then if you can, go to a zoo and see the giraffes "in action." Take a notebook and sit and watch them for awhile. Observe how they walk, eat, communicate and interact with the other giraffes. See something funny? Write that down, too. Maybe even take a few pictures or sketch the giraffe. Pictures and illustrations always make a book much more fun.
Finally, after doing the research, ask yourself, "what would I want to learn from a book about giraffes?" Write down those questions. These can be the start of your outline. Put them in order, and then start writing. Be sure to make your writing full of facts, fascinating, and FUN!
Mongabay Kids: Jennifer, tell us about your science podcast for kids called Solve It! How did you decide to start a science podcast? What can you do with the podcast to help people learn about science that you cannot do in your books, and vice versa?
Jennifer: My Solve It for Kids podcast was a pandemic project. During the pandemic, I wasn't able to visit schools and connect with young readers, so I searched for a way to connect with them in a different format. And the podcast was born! My goal for the podcast was to introduce listeners to the wonders of all of the awesome STEM/STEAM-related jobs out there. The best way to do this was to hear from the amazing scientists, engineers, and experts who are so passionate about what they do.
We have tons of fun on the podcast and get the guest to talk about how they use critical thinking to solve problems in their jobs, in a fun way, of course. For example, did you know that YOU are (sort of) like a Dung Beetle? That whales really do have germs? And that every giraffe has its own individual pattern of spots? Take a listen to the podcast and find out!
Mongabay Kids: Jeff, do you think that there is life on other planets, and if there is life on other planets, how are we first likely to discover it?
Jeff: Yes, I do believe there is life on other planets. With the unfathomable number of planets in the universe, I believe it's a fact that there is life on other worlds. Humans are most likely to discover life on another world with the assistance of robotic explorers like the New Horizons spacecraft, or a future, more technologically advanced version of that type of spacecraft.
Mongabay Kids: Jeff, what do you think the chances are that there are space giraffes living on some other planet (by that we mean an animal that has evolved a similar lifestyle to Earth giraffes and looks similar)? What do you think lifeforms on other planets most likely look like? Microbes? Plants? Mr. Spock?
Jeff: With the number of worlds in the universe, I think the chances are good there is another world very similar to our Earth. On a planet like that, I think it's likely that an animal would grow similar to the giraffe for the same reasons a giraffe did, to gather food and survive. As far as what they will most likely look like, I think our first encounters will be with single or multi-cellular organisms. However, as a lifelong Trekkie, my hopes are high that we will eventually find a life form like Vulcans with which we can communicate!
Jennifer Swanson is the creator and cohost of the Solve It! for Kids podcast. Her motto is: Science Rocks! A STEM enthusiast, Swanson encourages kids of all ages to engage their curiosity and discover the science all around them. An accomplished speaker, she has presented at National Science Teachers Association conferences, the World Science Festival, the Highlights Foundation, the Atlanta Science Festival, and the Library of Congress' National Book Festival. Her over 40 published nonfiction books for children have received many accolades including the Parents' Choice Gold Award, National Science Teachers Assn. (NSTA) BEST STEM awards, the Green Earth Book Honor Award, a Florida Book Award, and multiple California Reading Association awards, among many others.
Solve It! co-host Jeff Gonyea first started working in a Planetarium at the New England Science Center, now the EcoTarium, while in high school in Worcester, Massachusetts – Jeff has both loved space and science and loved teaching about space and science – which can now be encompassed by saying Jeff is a Space & STEM enthusiast!Jeff created a Space & STEM brand for kids, called Zack and Zoey Adventures, through which he and his daughter Zoey have published three space-themed children's books and over 30 issues of a children's Space & STEM magazine called STEM to Bloom.