Did you know that there are apps to help you identify species?
Have you ever seen a cool-looking mushroom or a spotted moth and wondered WHAT IS THAT AWESOME THING? What is it called?
All images: Rhett A. Butler
Fortunately, there are many cool apps to help you learn about your local biodiversity! You can learn the names of your local plants, animals, and fungi. And you can develop awesome nature observation skills along the way.
What is the Seek app?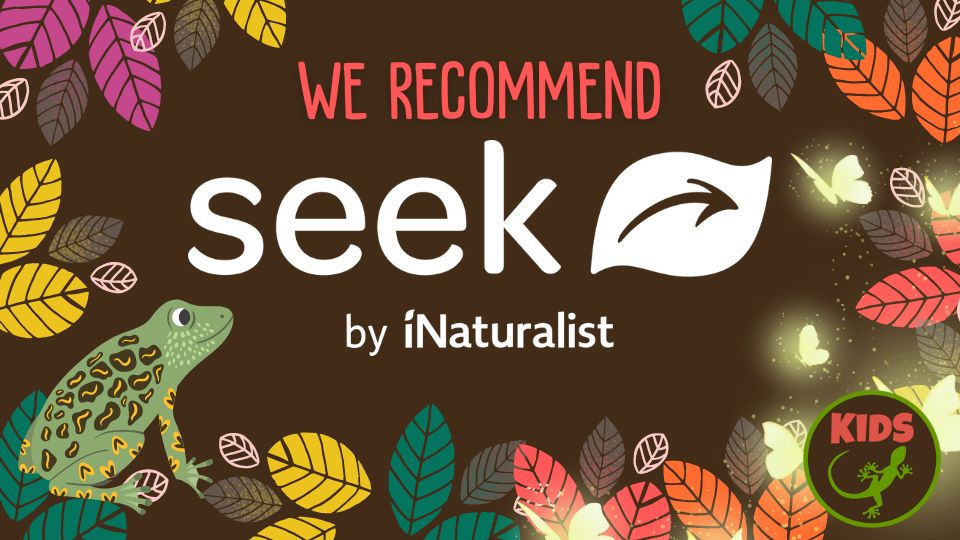 One fun and kid-safe app that we recommend is Seek (by iNaturalist).
The Seek app uses the camera on a phone or tablet to help you scan your environment and identify species. Seek keeps a tally of the species you've seen. There are cool badges you can earn. There are also fun monthly challenges that you can participate in.
Connect with nature! Learn the name of that weird grub in your yard. Learn to tell the difference between maples and oak trees. Is that spider hiding in your cupboard a harmless house spider or something more sinister? Seek it and find out!
More information for carers and educators
Take the monthly Seek challenge!
Seek releases an awesome challenge at the start of each month. You can earn badges and have loads of fun. Mongabay Kids will post the latest Seek challenge along with related activities and stories from our library. These challenges are a great excuse for an adventure! Get outside and explore your local plants, animals, and fungi.
Look out for the next monthly Seek challenge!