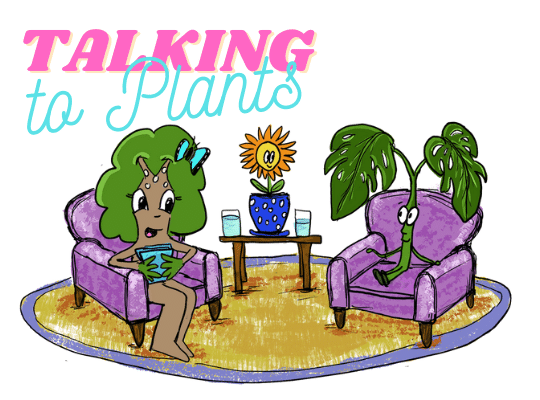 Today's guest: the coastal redwood
(Also known as the coast redwood or California redwood.)
Sofia: Hi, I'm Sofia Ceiba, and on this episode of Talking to Plants we are going to meet the coastal redwood (Sequoia sempervirens). We are going live to Redwood National Park to talk with Fredwood the redwood. Fredwood, is it true that coastal redwoods are the tallest trees in the world?
Fredwood: WHAT WAS THAT SOFIA? I'M UP HERE AT 379 FEET (116 m) TALL, AND I CAN'T QUITE HEAR YOU! WE REDWOODS ARE THE TALLEST TREES IN THE WORLD! WE MAY BE ABLE TO GROW OVER 400 FEET (122 m) TALL!
Sofia: We'll turn up the volume so you can hear me better. Where do you redwoods live?
Fredwood: We live in a 475 mile (765 km) stretch of the California coast from the Oregon border down to Monterey county. We use the coastal fog to get much of the water that we need, so we only grow 5 to 45 miles (8 to 73 km) inland, where the fog belt reaches.
Sofia: I understand that you redwoods have been around a long time. Tell us about that.
Fredwood: My ancient relatives were around at least 200 million years ago. They were snacked on by dinosaurs. We modern redwoods have been around for a long time too, both as a species and as individuals. I am over 1000 years old. My cousin lived to be over 2000 years old before she fell over.
Sofia: Oh, I'm sorry to hear that your cousin fell over.
Fredwood: It's okay. When a redwood falls, several new redwood trees can sprout from the fallen trunk. That process is called vegetative reproduction. If you see a group of redwood trees growing in a straight line, it may be because they all sprouted from a fallen redwood. I've gotten a lot of new cousins that way.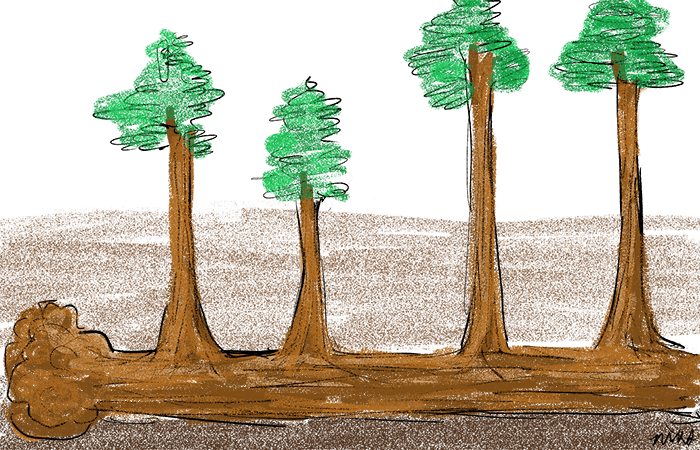 Sofia: Well, it's almost time to go. What else do you want people to know about you before we sign off?
Fredwood: Only 5% of us old redwoods that were here before the 1800s have not been cut down. The good news is that many of us are now protected in national and state parks, and redwood forests are growing back in many areas where they were logged. If you are visiting the fog belt of California, come visit a redwood and learn more about us. We need all of the friends that we can get!
Sofia: Thank you for joining us on this episode of Talking to Plants, and thank you to our guest, Fredwood the coastal redwood.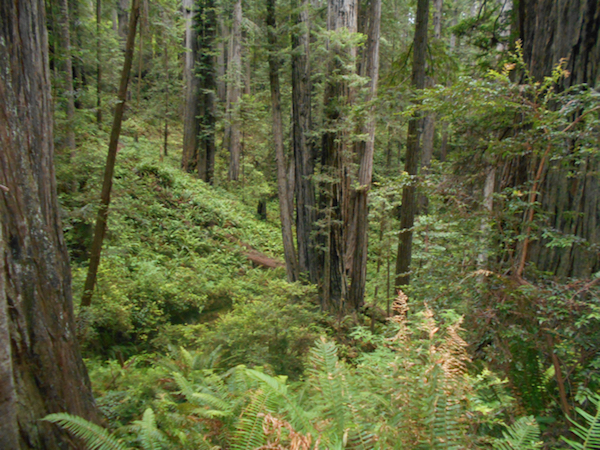 Meet Sofia Ceiba!