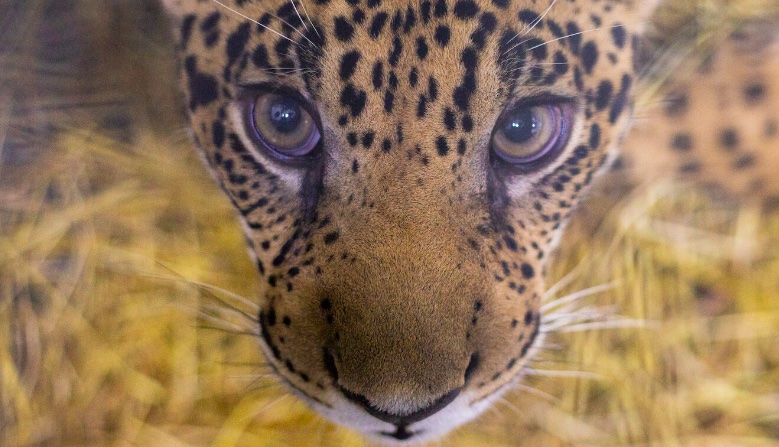 Jaguars are the largest cats in the Americas
Jaguars are the largest living cat species in the Americas. They are an apex predator (at the top of the food chain) in every ecosystem where they live.
Brazil is a key country for the conservation of jaguars. Jaguars range from Mexico to Argentina, but Brazil has the world's largest jaguar population. It is thought that half of the roughly 170,000 wild jaguars live in Brazil.
Jaguars are widespread throughout Central and South America. But there are places where humans have eliminated jaguars from their former range. For instance, there is no longer a jaguar population in the Southwest of the United States. (Though, lone jaguars are occasionally spotted wandering into Arizona.)
Reintroducing rescued jaguars is one conservation strategy
Scientists and conservationists in Brazil are figuring out how to reintroduce jaguars into the wild. This knowledge might be useful in restoring jaguars to places where they have been wiped out or reduced to low numbers.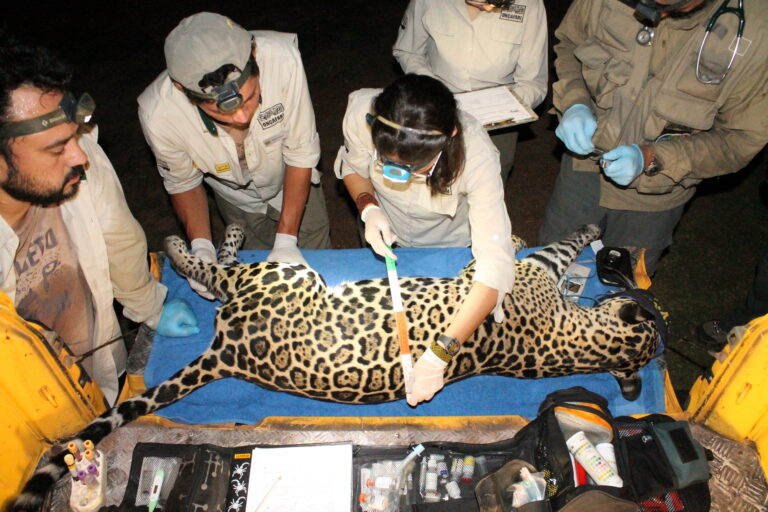 Much of the work in reintroducing jaguars to the wild is being done by Onçafari, a Brazilian project combining ecotourism, conservation, and scientific research.
Onçafari started their jaguar reintroduction work in 2014. A female jaguar and her two cubs had been spotted resting in the treetops near a house in Mato Grosso do Sul state. They'd just crossed the Paraguay River and were likely tired.
Environmental police and firefighters were called in and tried to sedate the mother jaguar with tranquilizers. Unfortunately the tranquilized mother jaguar fell and died, leaving two orphaned female cubs.
The cubs were named Isa and Fera. Instead of keeping the cubs in captivity, the team at Onçafari and wildlife authorities made the decision to reintroduce them back into the wild in a wetland area called the Pantanal.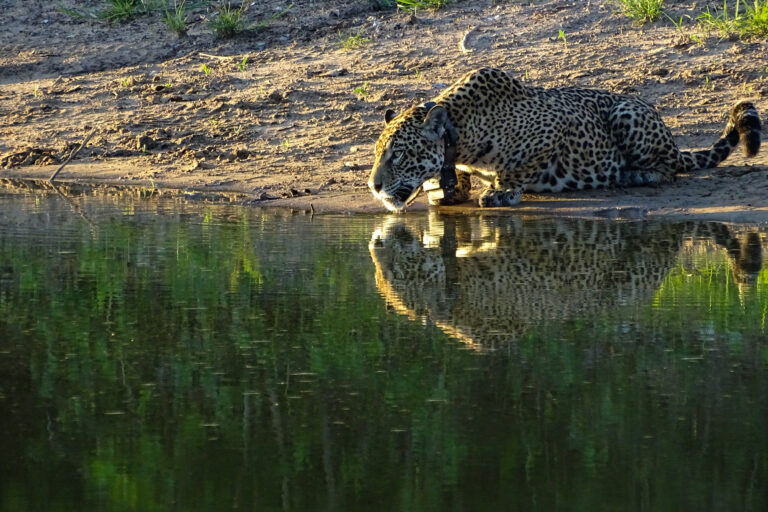 How do you prepare jaguar cubs for life in the wild?
In Brazil, there are no official guidelines for reintroducing wild animals back into the wild. In the case of Isa and Fera, it took time to understand how best to help these young cats develop the instincts they needed to survive.
Before their release, the cubs were put in a large enclosure called an acclimatization enclosure. This type of enclosure helps animals adjust to their environment. The enclosure measured 8,000 square meters (86,000 square feet). It had six cameras, through which people could monitor the jaguars daily lives. Human contact with the jaguars was kept to a minimum.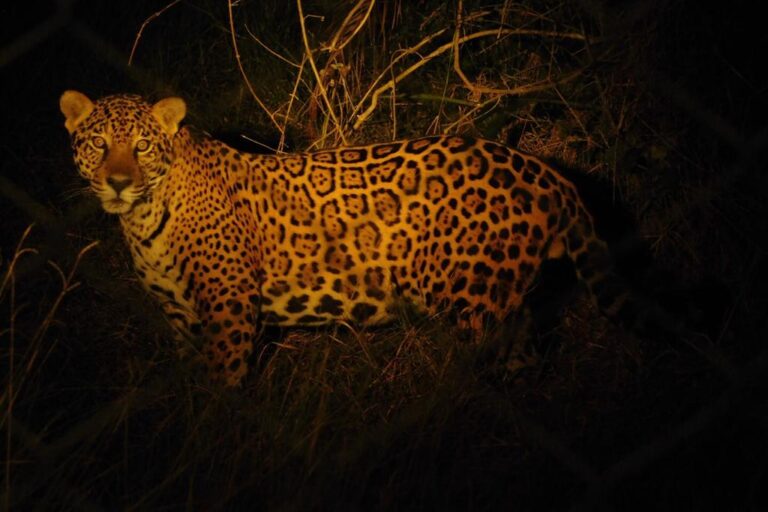 Biologist Leonardo Sartorello, head of Onçafari's reintroduction department describes how his team learned about training the jaguars' hunting instincts:
"The animals need stimulus; you have to create it in them. If they're not hungry, they won't hunt. This caught our attention at the time; we were inexperienced, and we proceeded by trial and error," Sartorello says. "We often tried to offer a piece of meat and then live prey the next day. And we started to notice that it wasn't going to work. The animals must be hungry, fasting really, to be forced to hunt."
They offered the jaguars live prey in stages. "First, we release smaller, more docile, easier-to-catch animals into the enclosure. Over time, we introduce other species, until we get to an adult male peccary," says Onçafari founder Mario Haberfeld.
"Jaguars should not associate a certain location with food, much less humans with food. Therefore, the enclosure has six doors with screens, so there is no visual contact between the animal and their caregivers," says Haberfeld.
In 2016, once the jaguar sisters had developed good hunting instincts, they were released from their enclosure into the Pantanal. The sisters became the world's first jaguars to be successfully reintroduced to the wild.
Was the reintroduction of the jaguar sisters successful?
Within a few years, both of the jaguar sisters gave birth to cubs, and these cubs, in turn, had their own cubs. The biologists consider this a successful reintroduction. They have also learned much from this experience about how to develop jaguar hunting instincts and acclimate jaguars to the wild.
More jaguar reintroduction projects are underway
This knowledge about jaguar reintroduction is now being used to release formerly captive jaguars into the Amazon region of Brazil. Wildlife authorities in Mexico and Argentina are also consulting with the jaguar reintroduction biologists about how they might restore jaguars to ecosystems in those countries.
In Iberá National Park in northern Argentina, a Brazilian male fathered the first jaguar cubs born in the wild there in 70 years. That jaguar had been found sick in the Pantanal in 2019 and taken to the Onçafari enclosure. After treatment, it was decided to donate him to a reintroduction project led by Fundación Rewilding Argentina.
"It's really nice to see that this process that we developed to save Isa and Fera is now helping to bring back the species in a place where it had been extinct," says Onçafari founder Haberfeld.
This story has been adapted for Mongabay Kids. It is based on an article by Suzana Camargo, published on Mongabay.com: