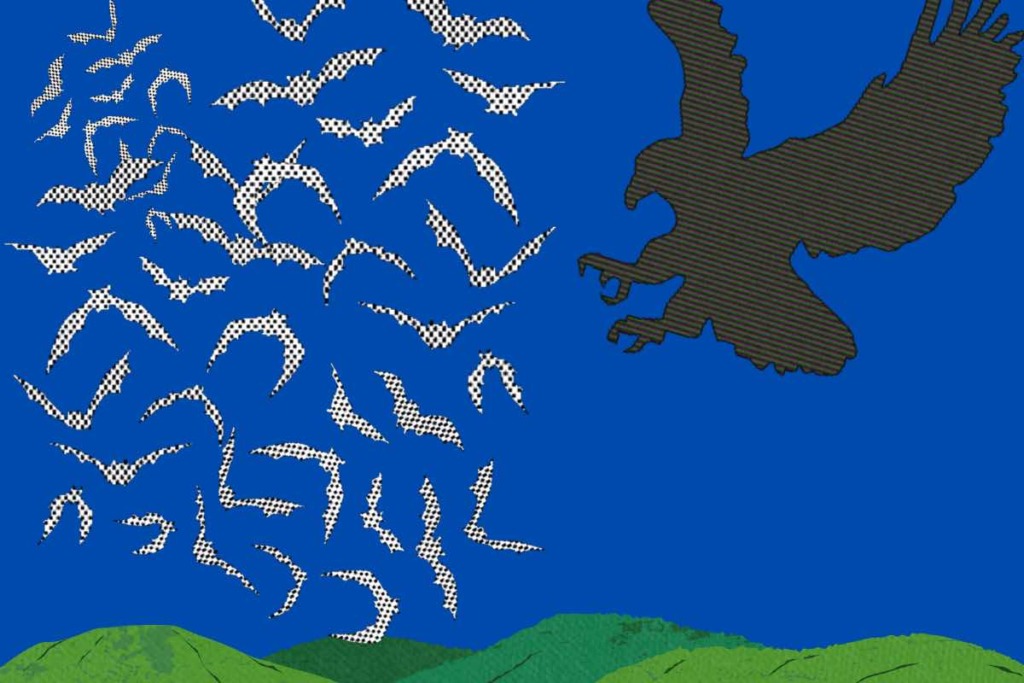 A bat makes a nice meal for a hawk
Hawks and other raptors (birds of prey) sometimes hunt other flying animals. If a hawk needs a meal, it might take to the air and snag a bird, insect or bat right out of the sky.
What happens though if your potential meal is flying in a giant swarm? With bats flying all around, do you think a hawk might get confused and have trouble catching any one bat?
Scientists study how hawks catch prey in a swarm
A team of researchers went out to the Chihuahuan desert in New Mexico, U.S., to observe Swainson's hawks and other raptors hunting amid swarms of nearly a million Mexican free-tailed bats.
"At dusk, the bats stream out of their cave roost site and the hawks then swoop down to make their attacks on the emerging ribbon of bats," explains Caroline Brighton, one of the researchers.
The researchers put high-definition video cameras around the mouth of the cave. By analyzing the video, the scientists could reconstruct in 3D the trajectories of the hawks' attacks on the bats from the 2D video recordings. 
What did they find?
The researchers found that Swainson's hawks aim toward a fixed point in space within a swarm, rather than focusing on one particular animal.  
By focusing on a fixed point, the hawk overcomes any confusion that the swarm might cause it. What looks like a swirling, overwhelming swarm of bats to human eyes is not confusing to the hawks. What the hawk sees is its next meal.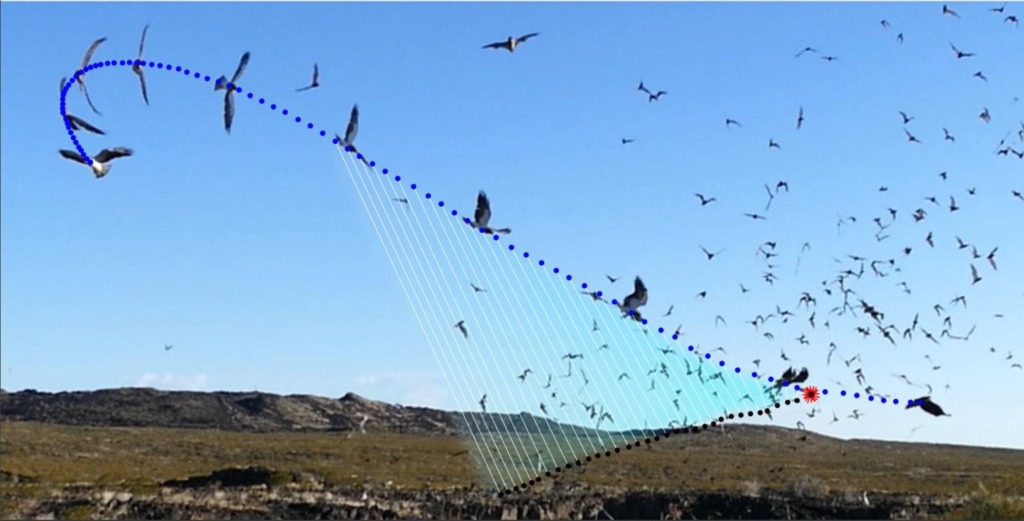 This story was adapted for Mongabay Kids. It is based on an article by Liz Kimbrough, published on Mongabay.com:
Citation for the research study described in this story
Taylor, G. K., Brighton, C., Harding, C., Larkman, L., McGowan, K., Zusi, L., & Kloepper, L. (2022). Raptors avoid the confusion effect by targeting fixed points in dense aerial prey aggregations. Nature Communications. Doi: 10.1038/s41467-022-32354-5