Did you know that there are 7 living species of sea turtles? Can you find them all in the picture below?
Green turtle
Loggerhead turtle
Leatherback turtle
Flatback turtle
Hawksbill turtle
Olive ridley turtle
Kemp's ridley turtle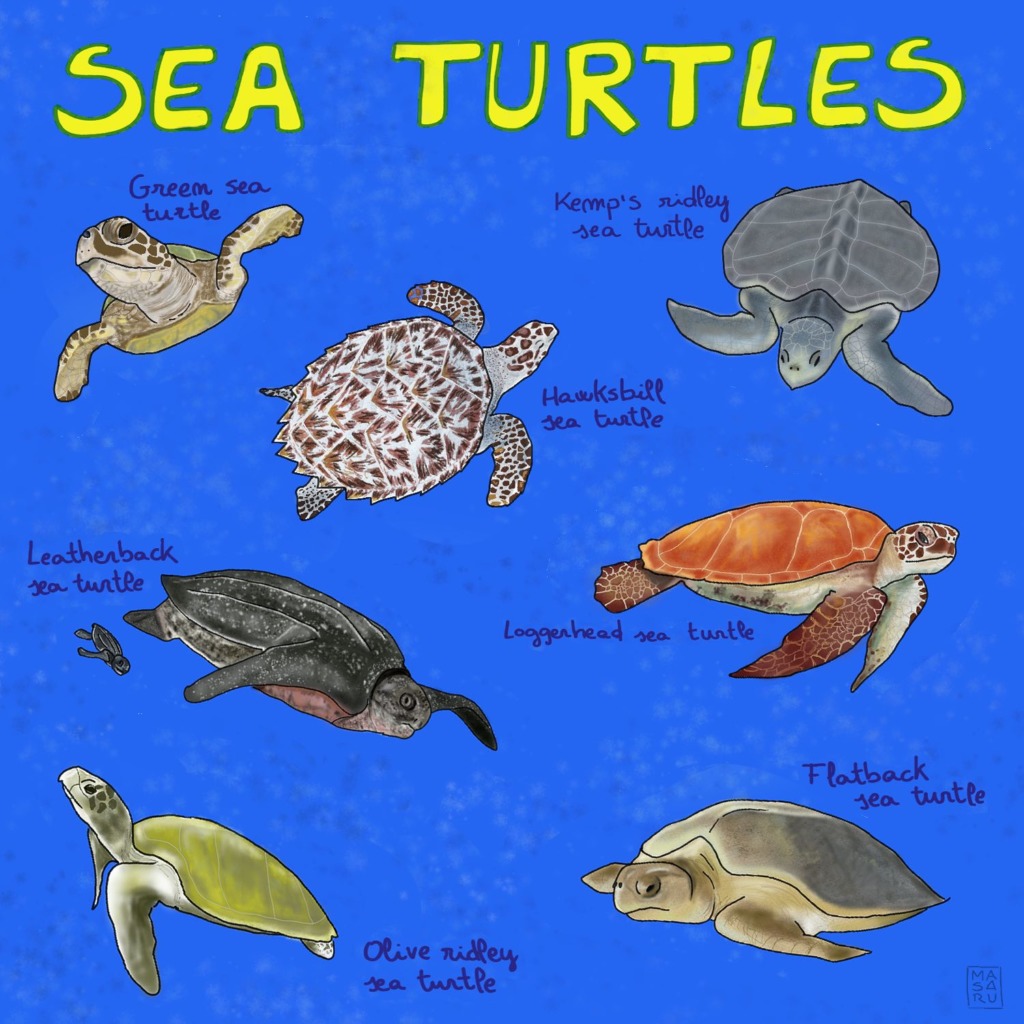 More stories about turtles from Mongabay Kids!
Sea Turtle Week is June 8-16, 2022.
Here are some useful resources:
*Mongabay Kids is not responsible for content published on external sites