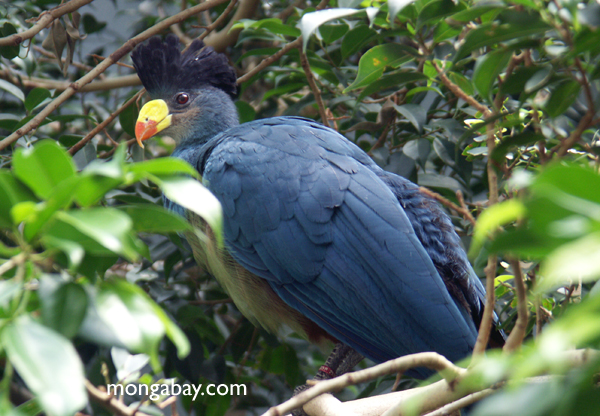 Great blue turaco



Great blue turaco

---
The great blue turaco is a bird from the tropical forests of West Africa. It feeds on fruit, leaves, and flowers. The great blue turaco has a loud call.

Strangely, turacos are related to hummingbirds and owls.





The Mongabay Kids site (kids.mongabay.com) aims to help children learn about rainforests and the environment. This site is still under development and I am working to add additional content as time permits. If you have comments or are interested in submitting educational content for the site, please feel free to contact me.

The site is available in many different languages, including Portuguese, Chinese, French, Spanish, Japanese, and German.